McCain Whole Health Care has partnered with Fullscripts, an online dispensary offering professional-grade vitamins and supplements. Members receive a 10% discount.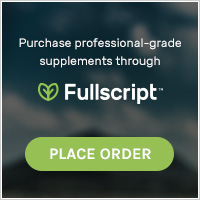 GetHealthy.store is an online store providing physician-recommended products for health promotion and support. Products include BrocElite, Choleast, La Sunflower, Nordic Naturals, ProLon. Use code FIRST10 – 10% off first order for a customer.
For more information:
BrocElite blog, with webinars and transcripts discussing inflammation and the immune system.
ProLon Fasting Mimicking Diet, "What is Fasting Mimicking?"